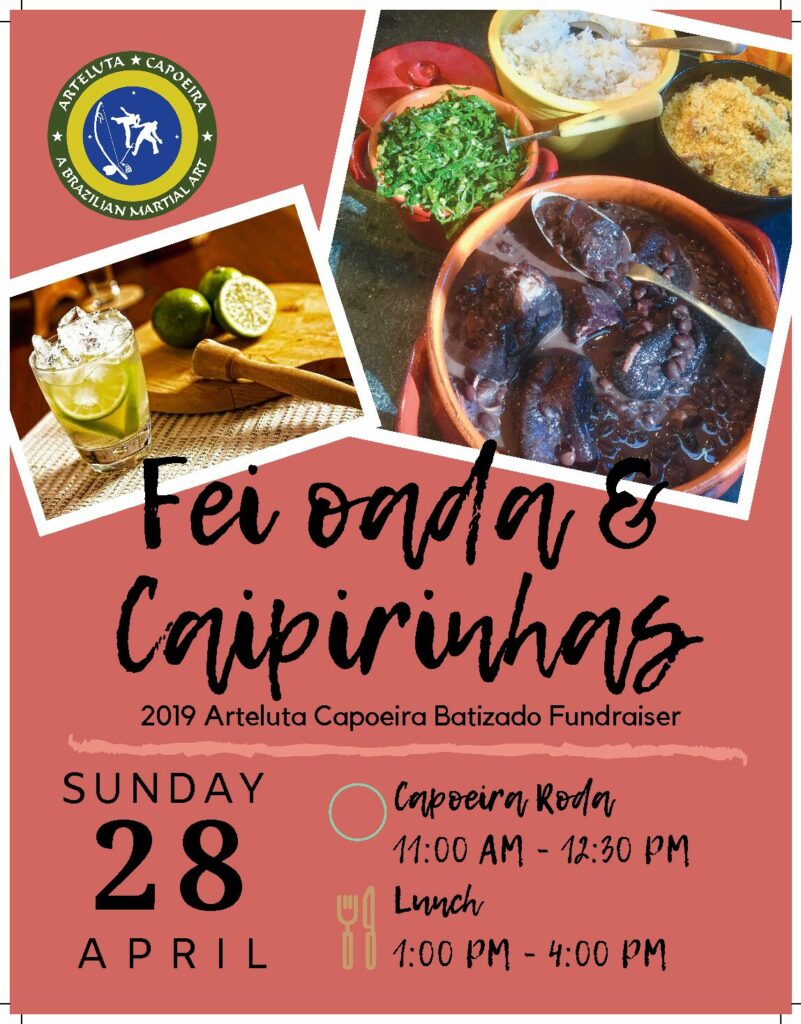 Olá amigos! Join us on Sunday, April 28th for an amazing afternoon filled with capoeira, delicious food, drinks and Brazilian music!
Feijoada is an authentic Brazilian stew made of black beans and pork, and is usually served with rice, sautéed kale, farofa & orange slices.
** Note: Vegetarian feijoada options will be available.
11:00 AM-12:30 PM: Outdoor Capoeira Roda ~ All ages & levels
12:30 PM – 1:00 PM: "Aú-a-Thon" by: ArteLuta Kids
1:00 PM – 4:00 PM: Let's eat! CM Varal will be making caipirinhas & cooking up pure deliciousness.
We encourage you to purchase your tickets in advance so we can plan food quantities. Pre-Order & To-Go Boxes will be available.
Adult: $20 (12 years + up)
Kids (6 to 11 years): $10
Kids 5 & under: FREE
Food and dessert included, however, drinks are not included in the ticket price. Caipirinhas, beer, wine and soft drinks will be available for purchase during the event.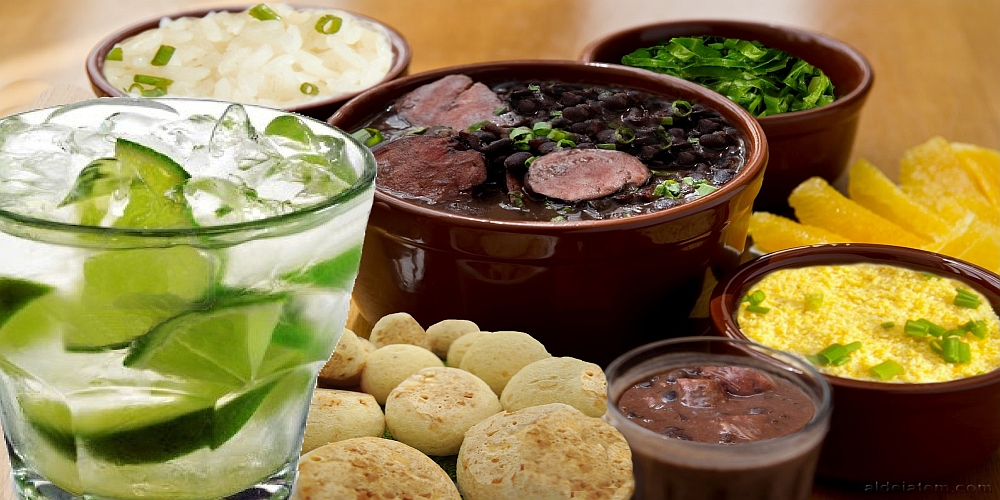 Cash, checks, credit card, Paypal and Venmo accepted.
Venmo: @varal10
SEE YOU THERE and please SPREAD THE WORD!
>> Funds will be used to support ArteLuta Capoeira's 9th Batizado + Encontro (Nov 7-10) and its efforts to preserve and promote capoeira and Brazilian culture in our community.
Please share with friends and colleagues and show your love for capoeira and our school.