BRAZILIAN PORTUGUESE FOR KIDS
Kids Beginners Series: April 22, 29, May 6.
Saturdays from 12:15-1pm.
$50 for the series | $20 Drop In Classes.
Comece a aprender português!
BRAZILIAN PORTUGUESE FOR ADULTS
Adult Beginners Series: April 18 – May 4.
Tuesdays & Thursdays from 7:30-8:45pm
$75 for the series

Pay on the first day of class or pay now using Paypal: PayPal.Me/ArteLutaCapoeira.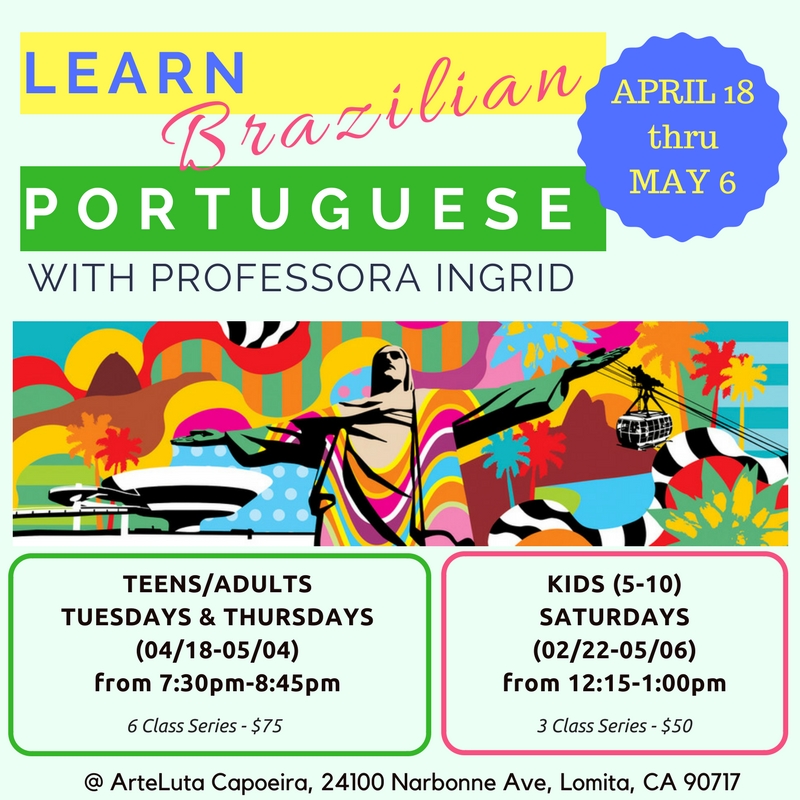 ABOUT THE INSTRUCTOR:
Born in Brazil (Porto Alegre, RS) and educated in New Jersey, Professora Ingrid has been teaching English and Portuguese to both children and adults for over six years. She uses activities like songs, puzzles, riddles, illustrations and games in each class to build vocabulary, word analysis skills and to help with reading, listening, phonetic spelling and expression comprehension. Fun for the whole family and great for capoeiristas!