What people are saying about ArteLuta Capoeira
 Last Saturday, I shared Samba in the ArteLuta Capoeira's batizado. I believe that this is my third year participating in this event that every year is growing. My perspective of their growth is not that they are getting bigger or that they are being more sophisticated, nor high up they are. The growth is the result of their willingness to go deep down to the roots and preserve a beautiful humbling energy. The growth is reflected in how they are promoting community building and bond, sense of belonging, self-esteem, connections. The energy is purely high and intense. For several moments I cried, thinking how powerful is this position of a tradition keeper! Usually, I go to events and soon after my class/participation, I leave the event right away because I am all the times engaged in so many others activities, but Saturday, it was different. I spent whole day over there, and I had a chance of observing how people were happy, expressive, connected. The playfulness, the embracing and safe environment was very conducive to make me believe that we have hope. It was so beautiful and rewarding that once I got home, I fell asleep for almost 12 hours. Thanks Mônica and Varal for being such of great hosts, for the amazing respect and also for opening up a space where we could talk about serious issues, share our opinions, but also connect with each other! Additionally, thanks Mestre Papiba Godinho, Mestre Pedro Cruz, professor Caçador, and others professores and capoeiristas who played for the class with such of dedication, connection, and Axé! Thanks all the students who put themselves in a very "vulnerable" positions as they allow themselves to become Samba! Parabéns Queridos! – Aninha Malandro
Great place from learning a different language to playing different instruments and learning the heritage and culture of capoeira great vibes and family oriented I would highly recommend this place. The only place. – Wilmera J.
Great school for young and old alike! I've been party of Arteluta for a year and a half, and would recommend anyone interested to give it a try. Professor Varal & Monica know how to help us learn all the various aspects of this fantastic practice. Plus, you get an awesome community as a benefit of your time spent here. – Grant H.
Professor Varal truly embodies capoeira as a way of life. Arteluta Capoeira has reinforced culture, discipline, and life lessons through an instructive and caring family atmosphere and community. Our family has had the beautiful and unique opportunity to experience Brasília in the South Bay. – Rob M.
   Love, love, love this studio. Everyone is like family and really inviting. Capoeira is already fun, but add amazing instruction by Varal and Monica and the amazing company of the other students and you get a great place to learn to play this awesome martial art. If you are looking for a place to learn capoeira, this is the place.  – Aileen H.
  I have only been training a few months but I have learned so much. Professor Varal is a great teacher who cares for his students and their journey through the art of Capoeira. Muito Obrigado Professor Varal!  – Barry G.
Great place, great energy, great teacher, great community.  – Muito T.
  Best place to learn and practice capoeira. Professor Varal and Monica are amazing, lots of good energy and dynamism. – Capo M.
  Great Capoeira academy! Varal and Monica are amazing people and dedicated Capoeiristas and teachers. Come check out their beautiful studio and learn some awesome Capoeira!  – Ly L.
   I love it here. I have been to other Capoeira places but this is by far my fave. Everyone is super nice and it always feels like you are with family. Varal is a great teacher. He is patient with everyone new or old to capoeira and he always keeps the class interesting. Don't worry if you have a bad hip or knee or anything. He makes sure to find ways to train you without aggravating any injury. Whether you are interested in Capoeira as a martial art or just want to play to get in shape, this is a great place to be.  – Aileen H.
  Having trained capoeira with a variety of teachers, Varal definitely is top notch. The Classes are smaller, so there is plenty of one on one training, he's patient with beginners and good at pushing his more advanced students to become better. They are very good at keeping the class feeling more like a family than a structured class of strangers.  – Tommy H.
  My kids love going to Capoeira! Professor Varal is energetic and very understanding and works well with everyone of all ages! He makes the class a joy to watch and participate in. Thank you Professor Varal!  – Emilee M.
  First of all, capoeira is awesome and I feel so blessed to have found ArteLuta Capoeira school right in my neighborhood! The instructors are top notch. I love the sense of community, the challenging workouts (both for the mind and body), the fun classes, emphasis on music and culture, and the positive energy – it's totally contagious! I recommend it for everyone and anyone.  – Dalilah O.

ArteLuta Capoeira is awesome! I'm so glad I started training with them. As someone who has never trained in anything I was really scared to start, but I soon learned there was nothing to worry about. Professor Varal is an awesome teacher who knows when someone needs to be pushed without ever pushing them beyond their limits. Everyone at ArteLuta Capoeira from the teachers to the students is warm and welcoming. By training at this school you don't just get to learn a martial art, you'll get to learn all about different aspects of Brazilian culture and gain a whole new (and really super awesome fun) Capoeira family!  – Marie B.
  The video says it all! Varal inspires love of the art & and teaches you to fight strong & play gracefully! Monica always makes taking learning to the next level fun!  – winkie3000
  We love capoeira and our Arteluta family! It has been an amazing experience for our entire family. We love the positive energy and dynamic work out (mind, body, and soul).  – Dijanna, Aldo and family
  They should make a 'love' button for this place.  – Mercedes H.
 
Add Your Review to Yelp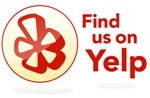 http://www.yelp.com/biz/arteluta-capoeira-academy-lomita